The Raspberry Pi Foundation has announced the Raspberry Pi 400, a complete ARM-based personal computer integrated in a compact keyboard. Just plug it into a monitor or TV using one of its two micro HDMI ports, insert a microSD card, attach a power cord and mouse, and you've got yourself a basic computer for everyday tasks, coding, or 4K media playback. It's available starting today as a standalone machine for $70 or in a bundle including a mouse, power supply, microSD card, HDMI cable, and beginner's guide for $100.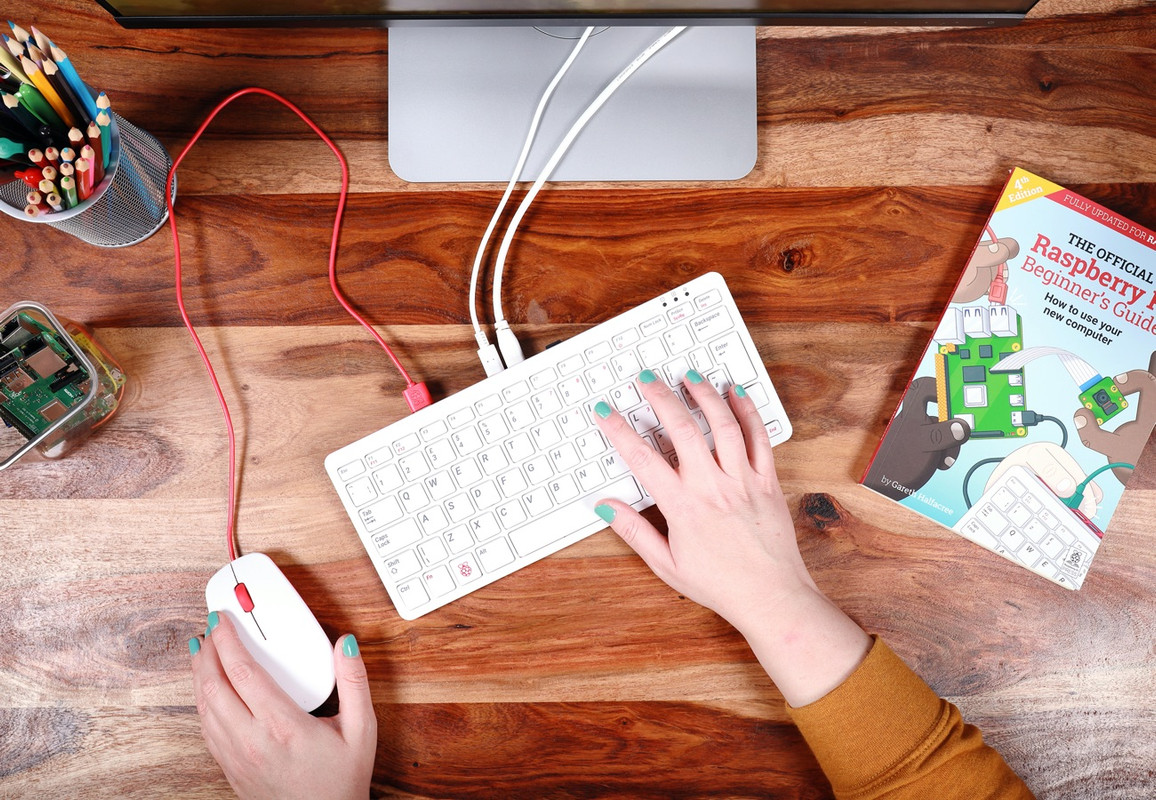 the Raspberry Pi 400 specification are very similar computer to last year's Raspberry Pi 4. It's got a slightly faster quad-core 1.8GHz ARM Cortex-A72 CPU, up from 1.5GHz in the Pi 4, 4GB of RAM, Gigabit Ethernet, Bluetooth 5.0, and 802.11ac Wi-Fi. There are a pair of micro HDMI ports that can each output up to 4K / 60Hz, two USB 3.0 ports, and a single USB 2.0 port. Power is provided via a USB-C port, there's a microSD card slot for storage, and there's a GPIO header for attaching a variety of more niche devices.
The Raspberry Pi 400's form factor brings to mind early home computers like the ZX Spectrum or BBC Micro. Although Raspberry Pi's small computers have become a tool for hobbyists to do everything from building inexpensive AirPlay receivers to automating smart homes, at their core they're designed as accessible computers to help children learn to code.
The Raspberry Pi 400 is available starting today. The $100 kit is available now in the UK, US, and France, with availability in Italy, Germany, and Spain following next week. Meanwhile, the $70 standalone version is available now in the UK, US, France, and Germany, and it's coming to Italy and Spain next week. Releases in India, Australia, and New Zealand will follow by the end of the year.